Microtome Accessories
Specially designed to integrate with Thermo Scientific microtomes HM325, HM355S and HM340E rotary microtomes.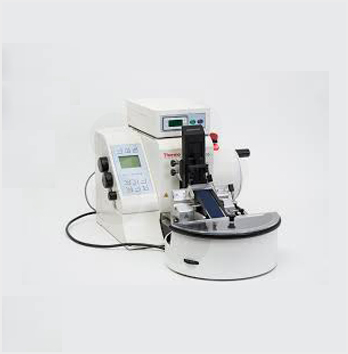 Thermo Scientific™ Cool-Cut™
Features
:
• Designed to maintain a cool, consistent temperature for paraffin blocks during the sectioning process
• Peltier device fits directly onto the specimen cylinder of the rotary microtome and can be equipped with a universal cassette clamp or a standard specimen clamp
• Particularly effective during extended cutting periods for "step sections" or "serial sections" through the paraffin block.
REQUEST A QUOTE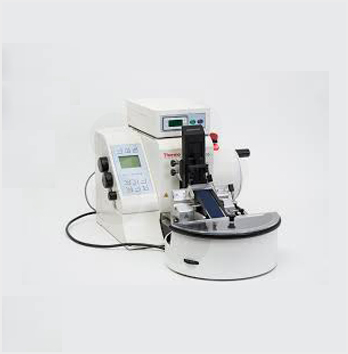 Thermo Scientific™ Section Transfer System™
Features
:
• Adjustable, laminar water flow rate produces more usable sections per block.
• Selectable water temperature from ambient temperature up to +45°C.
• Illuminated, aluminium water bath.
• Specially designed disposable blade holder supports the transfer ramp.
REQUEST A QUOTE