Ultra-Low Temperature Freezer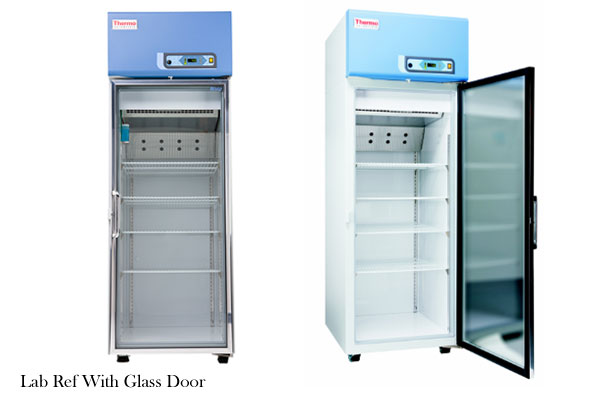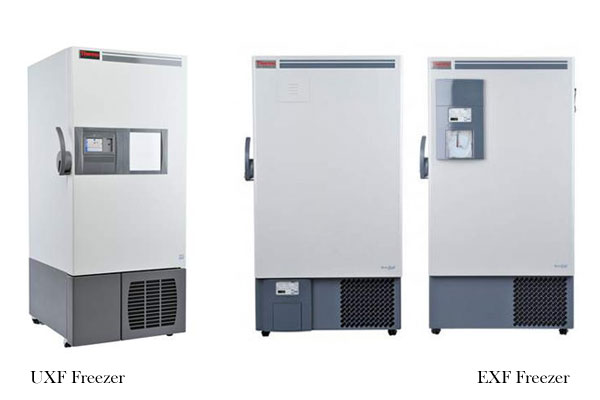 Safeguard your precious samples :
Combine high reliability and superior performance with cost-effective operation and innovative features. Thermo ultra-low temperature freezers protect your samples with advanced technology platforms, maximum temperature recovery, microprocessor controls and high- quality construction.
Thermofisher Scientific Ultra low temperature Freezers, assures optimum storage capacity with ultimate protection and energy savings.
Thermofisher Scientific Revco Upright
UxF Series
- Temperature range (-50oC to -86oC).
- Capacity : 420 - 950 Ltrs
These freezers offer outstanding door opening recovery rates and consistent temperature uniformity. It features an easy-to-use, touch screen panel with an innovative health monitor that lets you see what's going on inside without opening the door. Onboard data logging provides you with a downloadable record. From water-blown foam insulation and an environmentally friendly mix of refrigerants, to an energy-saving mode option, our Revco UxF Series freezers protect more than just your samples.
Thermofisher Scientific Revco Upright and Chest Freezers
ExF Series Upright Deep freezers
Available in four convenient sizes and feature an intuitive microprocessor controller for uncompromised sample protection.
- Temperature range (-50oC to -86oC).
- Capacity : 368 - 793 Ltrs
DxF Series Upright Deep freezers
Specific to your application. Revco DxF upright freezers are there with the same uncompromised protection features found in our ExF Series.
- Temperature range (-10oC to -40oC).
- Capacity : 368 - 651 Ltrs
Chest Freezers
These Freezers offer all the features and benefits of our ExF and DxF uprights in a convenient range of chest configurations.
- Temperature range : (-50oC to -86oC) & (-10oC to -40oC)
- Capacity : 85 - 566 Ltrs
DOWNLOAD PDF
REQUEST A QUOTE