Liquid Oxidation Bath with K10500 Pressure Vessel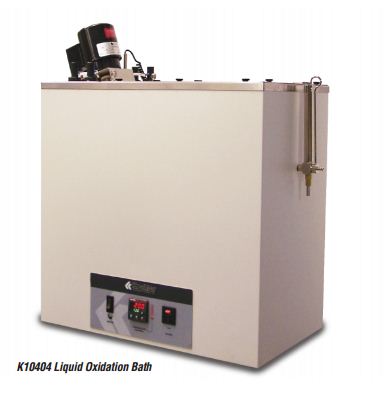 Water/Liquid Oxidation Baths
Water/liquid baths conforming to ASTM and related specifications. Constant temperature baths for heating K10500 Oxidation Pressure Vessels in accordance with ASTM specifications

Water/Liquid Baths - Two different models, both equipped with low liquid level controllers in accordance with the latest ASTM specifications. Two-unit analog controlled water bath can be flush mounted in a table top if desired, and is equipped with an overflow standpipe/drain to maintain the proper depth when the pressure vessels are inserted, and a plated brass reflux condenser to minimize evaporation loss.