Inkjet Technology - Marathon Series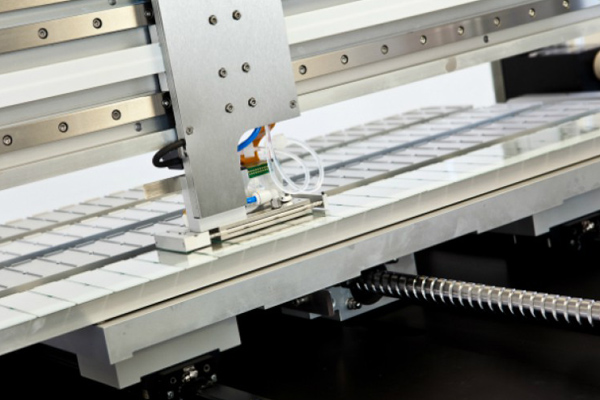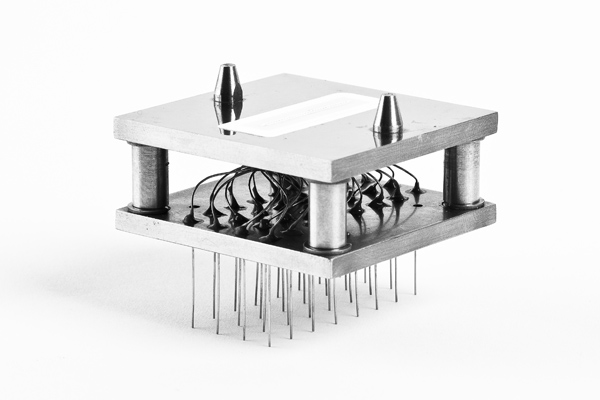 JetMosphere™ - Environmental Control Unit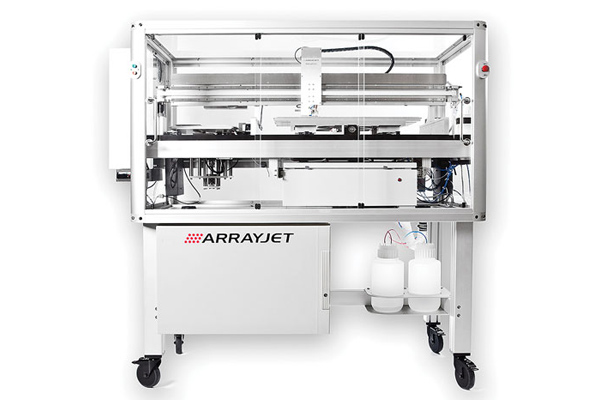 The JetMosphere™ is an environmental control system installed as standard with the entire Arrayjet range of microarrayers. Tight control of temperature and humidity ensures a consistent printing environment. This ensures production of reproducible microarrays and reliable immobilisation of biomolecules onto substrates.
Optimal binding is observed with most slide types at 20 - 25 °C and between 40 - 60% relative humidity (RH).
Eliminating the presence of airborne particles within the microarrayer makes a significant improvement to the quality of the printed arrays.
The JetMosphere™
- Controls humidity using a hemetically-sealed HEPA filter to trap airborne particles, eliminating the need for chemical desiccants
- Controls temperature cooling to 5°C below ambient, with an operating range of 15-25°C
Iris™ Optical QC
Arrayjet has developed a dual-camera optical QC system, available as an upgrade on the Marathon series of instruments.
The Iris™ system consists of twin cameras mounted on either side of the print head. Each camera captures images within 300 ms of sample deposition, moving across the printed slides in conjunction with the print head.
Consumables
Arrayjet offer a comprehensive selection of consumables for its Marathon Microarrayers, slides & OEM'
Application
- Antigen discovery
- Biomarker screening
- Antibody validation
- Epitope mapping
- Small molecule library screening
- Hybridoma screening
- Gene expression profiling
- SNP analysis
- Host-pathogen interaction profiling
- Comprehensive microarray polymer profiling (CoMPP)